Salty
NZ.CH. Eastaussie Saltbush Bill (Imp Aust)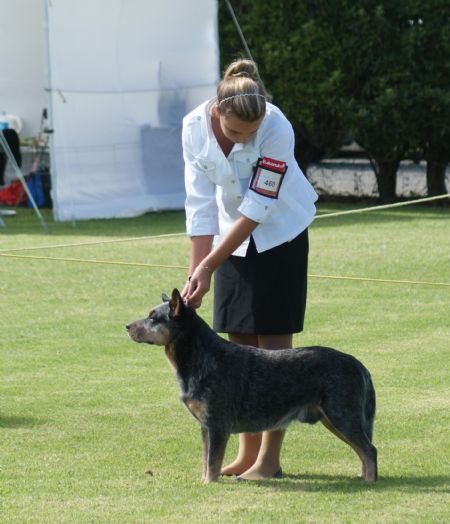 Date of birth : 9-Apr-08
Sex : Dog
Sire : Aust.Grand CH. Queblue Blu Min Aussie
Dam : Blustarmax Summa Jewel
---
Salty is a large powerful boy, has been shown sparingly throughout the north island. He does love the home life, and is a pleasure to travel away to shows with.
He has full hearing correct bite with full dentation and is P.R.A. Pattern 'A'.
Hip and elbow score,
Hips 4-4 total 8
Elbow B-0-Credited
Salty has gained his NZ title with baby and junior of group wins to his credit.
To date Salty has achieved,
50x best of breed
7x Reserve of breed
57x Best dog
2x baby puppy of group
1x junior of group
WINNER of the AUSTRALIAN CATTLE DOG BREED SCORE (D.O.L Pointscore 2009) - Gaining 73 points
WINNER of the AUSTRALIAN CATTLE DOG RISING STAR OF THE YEAR (D.O.L Pointscore 2009) - Gaining 135 points
WINNER of the AUSTRALIAN CATTLE DOG BREED SCORE (D.O.L Pointscore 2010) - Gaining 81 points
Best Dog-Australian Cattle Dog Club NZ 2010
Best Dog and Best Intermediate - Australian Cattle Dog CLub of NZ 2011
3RD in the AUSTRALIAN CATTLE DOG BREED SCORE (D.O.L Pointscore 2011) - Gaining 13 points
---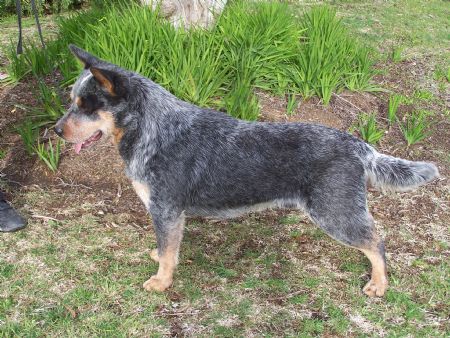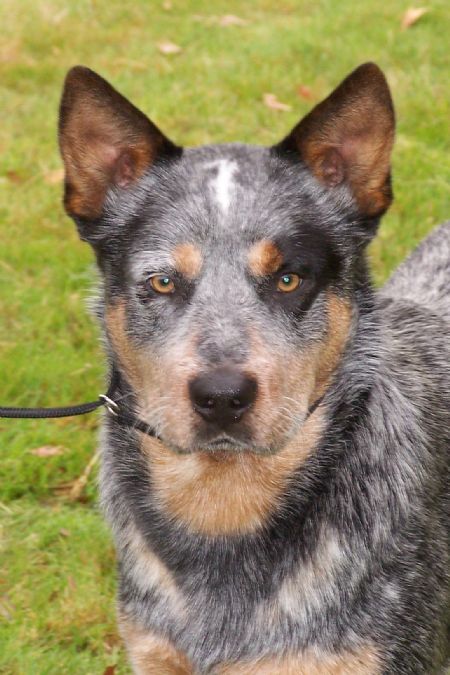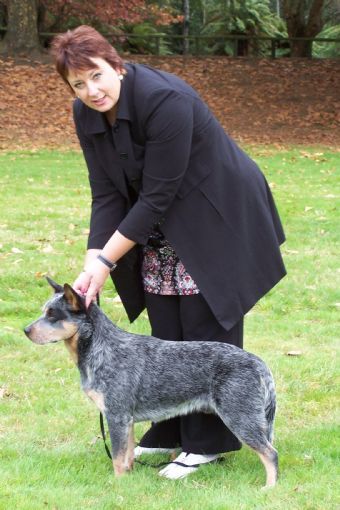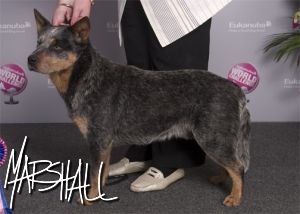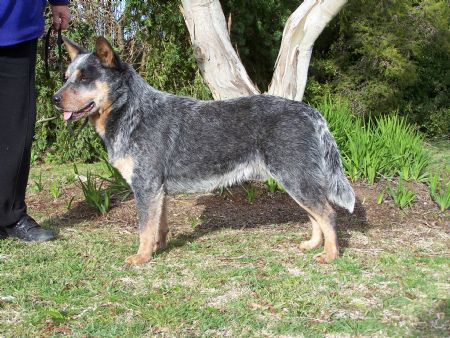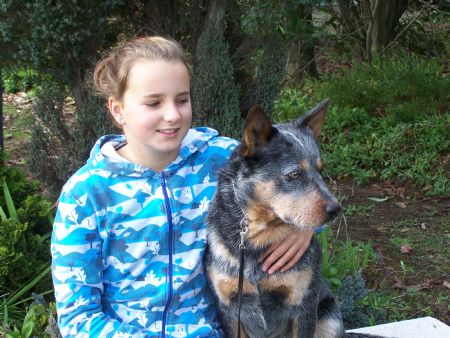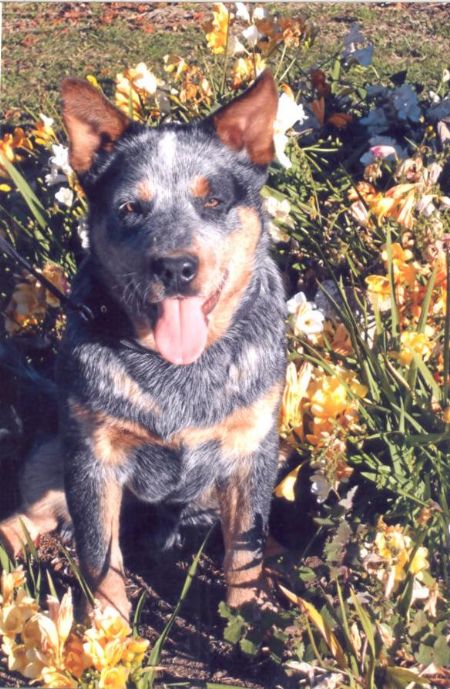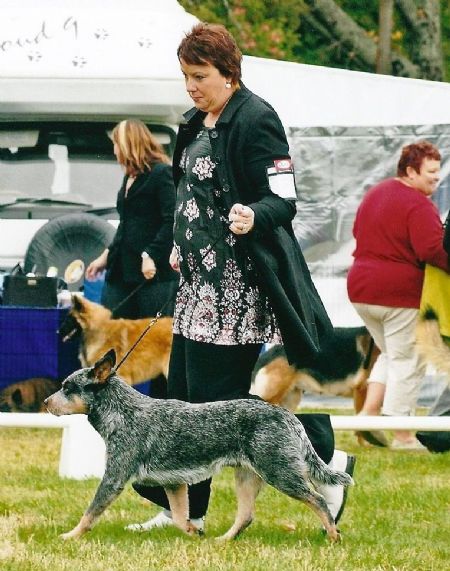 Jane and Salty at Eastern Bay of Plenty show 09